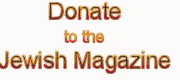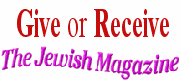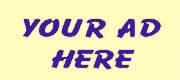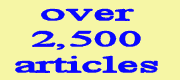 About Us
The Jewish Magazine is not a news source, but a source of growth, of understanding life using Judaism as our tool. We are in our Seventeenth year on the web; in Internet talk, that is very old. People like us because we offer what other sites can not.
We are not out to convince you of this view or that, but rather to present in an appealing manner the various ideas to give you room to consider and think, for as Jews, analitical thinking is our most precious possesion. Do not think that our magazine is only for Jews, know that Judaism has something to give to every person, not just Jews.
The richness of the Jewish Magazine is not in a single issue, but in the cumulative thousands of articles on the various aspects of Jewish life. Be it Jewish Humor, Jewish History, Holocaust or Jewish Holidays, the Jewish Magazine has more. Jewish Stories and Poems, Jewish biographies, you name it, we have it. Browse our Archives; you will find a wealth of information.



Please let us know if you see something unsavory on the Google Ads and we will have them removed. Email us with the offensive URL (www.something.com)